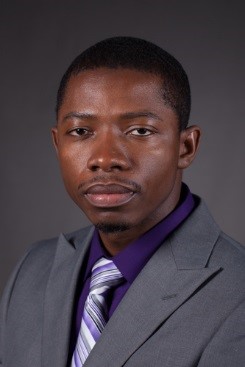 Albert Giple
Gold Gerstein Group is pleased to announce that Albert Giple, has joined the firm's tax and advisory team as a Tax Supervisor. As a Tax Supervisor on the firm's tax team, Giple is primarily responsible for preparing complex individual tax returns and a variety of business entities as well as researching complex federal and local tax issues and laws and performing compilations for small businesses. His previous experience in public accounting also includes tax and advisory services as well as performance of reviews and compilations. He is a member of the New Jersey Society of Certified Public Accountants (NJCPA) and the National Association of Black Accountants.
---
Education
Mr. Giple earned a Bachelor of Science degree in Accounting from the Rutgers University School of Business.
---
Community interest
On the national level, he served as an advisor to the board of Community and Healthcare Interventions for Liberian Development, advising the Board Chairman on program design and implementation. On the local level, he is a civic leader in the local Liberian community. Giple also lends his expertise to select churches and nonprofit organizations in his community. He served as the former Chairman of the Finance Committee of the Blessed Sacrament Church in Trenton. He currently serves as the Treasurer for Protection from Abuse – a non-profit organization based in Pennsylvania.