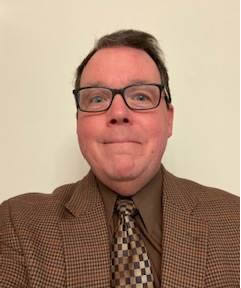 Robert K. Griffin, CPA
Rob is the firm's lead audit partner and has over 35 years of public accounting experience in small to medium sized firms. He has extensive experience in accounting and auditing in a wide variety of industries including health care, not-for-profit, professional services, and employee benefit plans. His experience also extends to governmental units and Single Audits. Rob's responsibilities within the firm include planning, directing and performing technical reviews of audit and accounting engagements, evaluating internal control systems and procedures, training personnel, and ensuring that the firm's quality control policies and procedures meet all professional standards.
Rob also provides peer review and technical consulting services to other CPA firms, and serves on the Peer Review Committee of the New Jersey Society of Certified Public Accountants, responsible for administrating the AICPA Peer Review Program in New Jersey and is a past chairman of the committee.
---
Education
Rutgers University – Bachelor of Science in Accounting
---
Credentials
Certified Public Accountant, State of New Jersey
Certified Public Accountant, Commonwealth of Pennsylvania
Public School Accountant, State of New Jersey
Peer Reviewer, AICPA Peer Review Program
---
Professional Member
Member of the American Institute of Certified Public Accountants
Member of the New Jersey Society of Certified Public Accountants
Member of the Pennsylvania Institute of Certified Public Accountants
Member of the Peer Review Committee of the New Jersey Society of Certified Public Accountants
---
Community Interest
Homeward Bound Pet Adoption Center, Treasurer
Church of St. Joan of Arc, Marlton NJ, Liturgy Committee member and lector
New Jersey Pride Softball Organization, Head Coach
Marlton Recreation Council, former Board member, Coaches Hall of Fame 2008